Oops! Did the title read the 'S' word? God Forbid! I hope the censor board doesn't see it 😛 Talking about which, Bollywood is no far cry when it comes to adult scenes. No matter how much you avert your eyes, your devilish side enjoys the hormonal imbalance completely. By all means, Hollywood sex scenes are fab and subtle. But, Bollywood sex scenes have their own way of getting you on the edge. The hot and steamy quotient serves the perfect proportion we need. So, let's raise our glasses to the Bollywood sex scenes that give us a twitch in the pants.
Roll up Your Pants for These 7 Hottest Bollywood Sex Scenes…
Sex comedy in Bollywood maybe a little over the top. But in any way, it turns on your filthy mind and can get you horny AF! In fact, some of the sex scenes are so sizzling that they can even beat the Hollywood ones 😉 So to name some, here's a compiled list of the red-hot hilarious Bollywood sex scenes. Check it out!
1. Hunterrr
When there is something different apart from body heat and lust, the movie has to be damn! This movie is one of the most refreshing ones in the lot. Also, the movie made sex in the kitchen a wishlist for others. How can one be not turned on?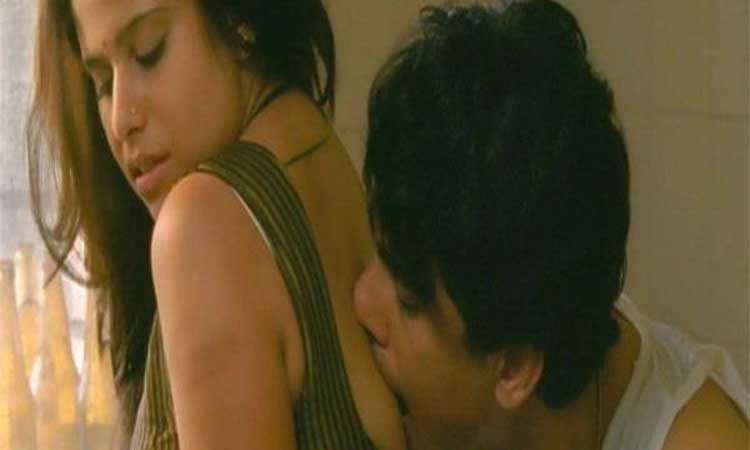 2. Kyaa Kool Hain Hum 3
Sequel after sequel, it gets wacky and wilder. There are innumerable irresistible scenes that may have given many a boner. Featured as pornstar, remember the scene where Gizele Thakral warns the adult students to be quiet or else she would make them stand? And the lusty students' shout, First mine. What added to this naughty and dirty scene was Gizele's falling saree and exposed big boobies. Ah! Yummy-luscious.

3. Masti
Indra Kumar's Masti added vibrant colors to married life. I loved the scene where Rakhi Sawant visits Ritesh Deshmukh. And after their whole sensuous conversation, she excuses herself to the washroom. Turned-on by the kiss, Ritesh follows her to the washroom. Later, there is surprise-surprise. Apart from lusty dialogues and subtle double meaning gestures, there were sleazy words that made the audience passive horny.

4. Grand Masti
Ooh! The sex comedy meter blasted yet again when the trio Vivek Oberoi, Aftab Shivdasani and Ritesh Deshmukh appeared on screen. Rose, Mary and Marlow (the three girls with whom they have extra marital affairs) gave stiffy to many! And, of course, the tent scene was beyond hilarious. In the particular scene the actress is engrossed searching for her ID card while Ritesh stands with her. To the outsiders (Vivek and Aftab), it seems as if there's some hanky panky going on inside. You cannot resist checking out Ritesh and his ass-et here! Gosh!

5. No Entry
By all means, this movie was a torchbearer for adult comedy and Bollywood sex scenes. This supercharged movie is about Bipasha feeding the kinky boys with dosage of hard-to-catch fun.
Anil Kapoor and the maid make-out was the best scene of the movie. In the scene, Kapoor is bowled out by the maid's bare back and boobs and the duo is about to make out when Lara Dutta screams. Indeed, a spoiler.
Later, it becomes evident that the scene was far from reality and only Lara Dutta's day-dream. But for us, it happened on screen making it just too fiery to handle.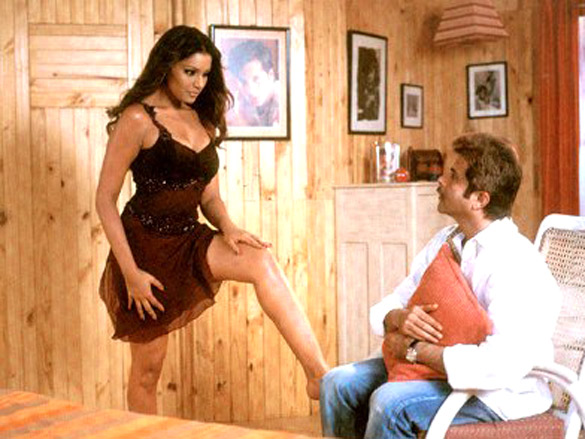 6. Mastizaade
Boy! When there is sex and Sunny Leone, you don't have to justify how good it will be. After all, she is the fantasy of many men and women, both. And, her sex innuendo in Mastizaade is so freaking appealing that no one could ever complain watching it over and over.
Above all, the milk description scene by Sunny could leave you gasping out of breath. In the scene, Sunny is apparently asks Tushar Kapoor to have cold, fresh, and creamy milk (wink wink)
So, when you're alone with your hand buddy, switch on the Sunny party. You know the rest!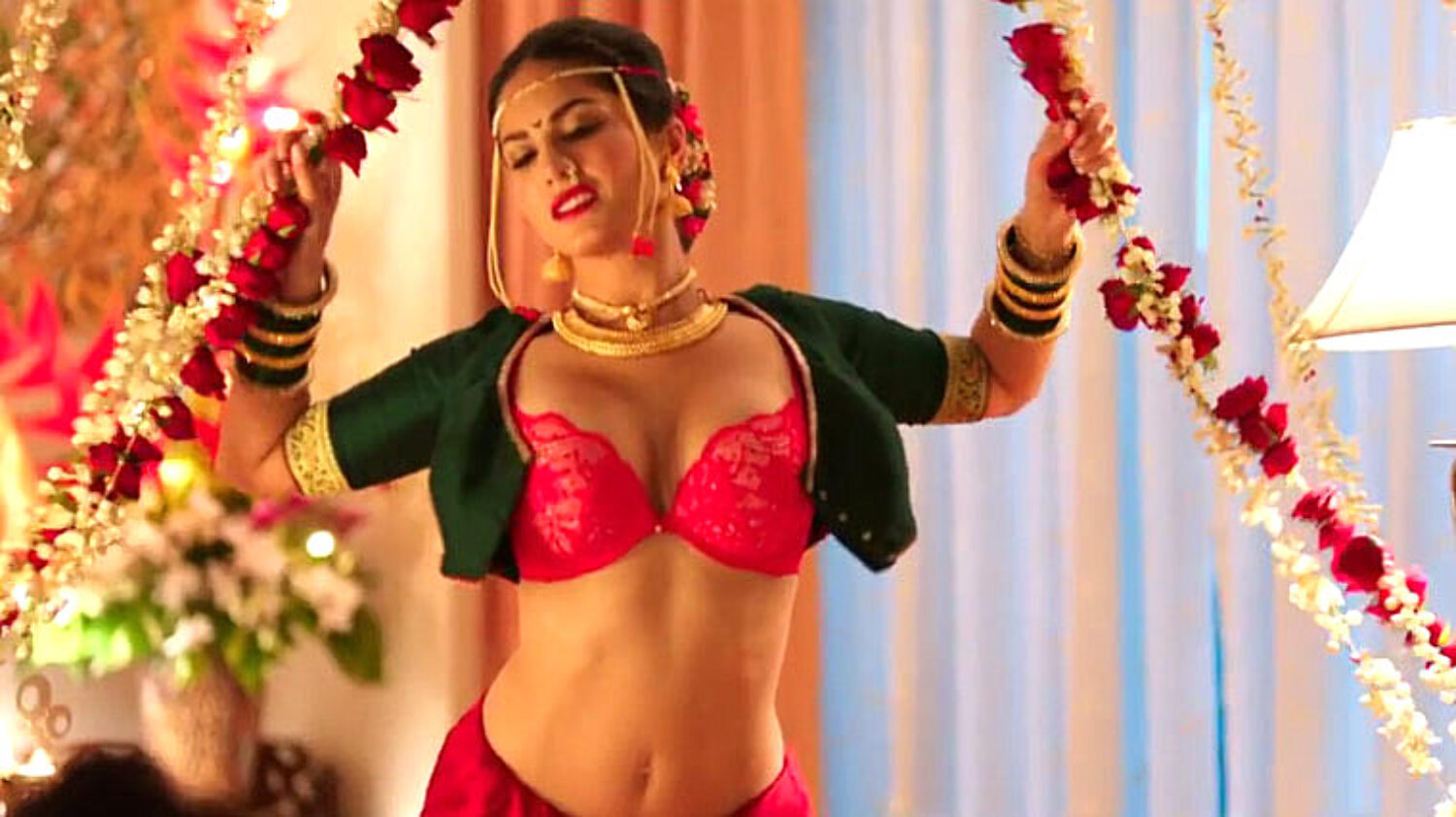 7. Mirch
If you're looking for intense and splitting seductive moves, Mirch is your armor. Both sexy and hot, this movie has set goals high in terms of erotica. One of the stories is set in ancient times where actress Konkona Sen Sharma makes out with one of her minion in the open. The stories in the contemporary times are clever tales of adultery as well.
Happily unfaithful, the actress succeeded in setting sex in the open and cowgirl sex position a favorite of many. This was probably one of the best scenes covered in the movie.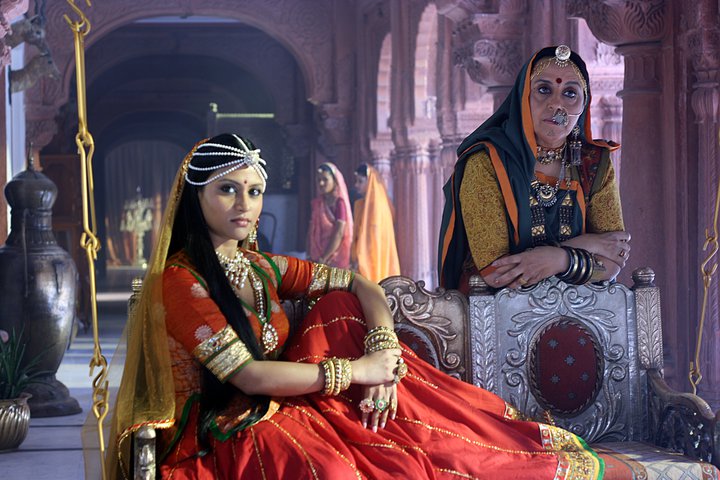 Mama says, "Let it be passionate and saucy." I say, choose your way of doing it right! Be it inspired by the movie scenes or something of your wilderness. If you too feel these Bollywood sex scenes are way hot, raise a hoot. Or, if you have a better lot, share the candy in the comments below!
Credits: 9ightout